Such a great band...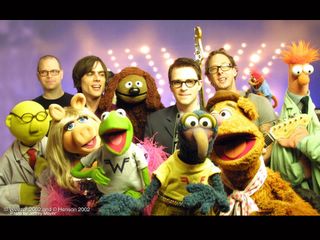 OK latest TOP 5: Top 5 albums I've been listening to a lot lately. (Top 5 current albums)
in no particular order:
Alright, I updated....wish I could have little links so you guys could listen in...buuuut I'm so bleeding fed up with this freaking computer I could spit. such is life...
1. Let It Be- The Beatles
2. Funeral-The Arcade Fire
3. Good News for People who Love Bad News- Modest Mouse
4. Transatlanticism- Death Cab for Cutie
5. Ziggy Stardust...-David Bowie
Most, is stuff I've loved a while ago, and recently come to love allll over again.