ladies....felllas....holla..... (liiiittle capernwray insider joke for you...come over and i'll let you know)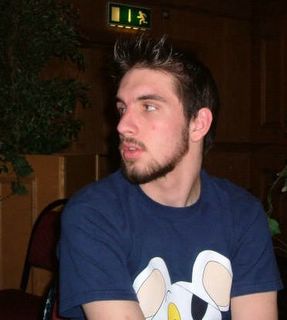 So this is my good friend Tim Greene. To be specific: He's Heather's friend's from Capernwray (back in '75) May's son, and I spent Christmas with him the year before last. And it was the best freaking Christmas of my life. Anyhow, this kid rocks my face off, and he's coming out to the old Dowling homestead for a whole whopping month (brave soul) at the end of June....needless to say, I'm in dump-your-pants-excitement mode.
I'lllll tell you more about him later.